Sound Therapy: Singing Bowls Foundations will provide the basic principles of how to use Himalayan Singing Bowls with techniques and protocols. Sound Therapy uses singing bowls that emit sound, frequencies, and vibrations that are relaxing, healing, and grounding. It can be incorporated into any service on your existing menu. This course shows a step-by-step approach illustrating singing bowl rituals to allow you to develop and/or refine your skills. After completion of this course, you will be able to effectively add custom-designed protocols to your treatment menu, and be able to offer a selection of elevated sound therapy treatments to your client base. 
Course Statement
As with all continuing education, it is understood that the wellness provider is responsible for verifying that information provided in courses is within the wellness provider's state and/or local scope of practice as defined by law. In addition, course participants should be advised that additional training and education is required to be truly proficient in any topic. Once course is complete and wellness provider scores 70% or higher on exam, wellness provider will receive a Certificate of Completion.



360 Wellness Education is approved by the following governing bodies: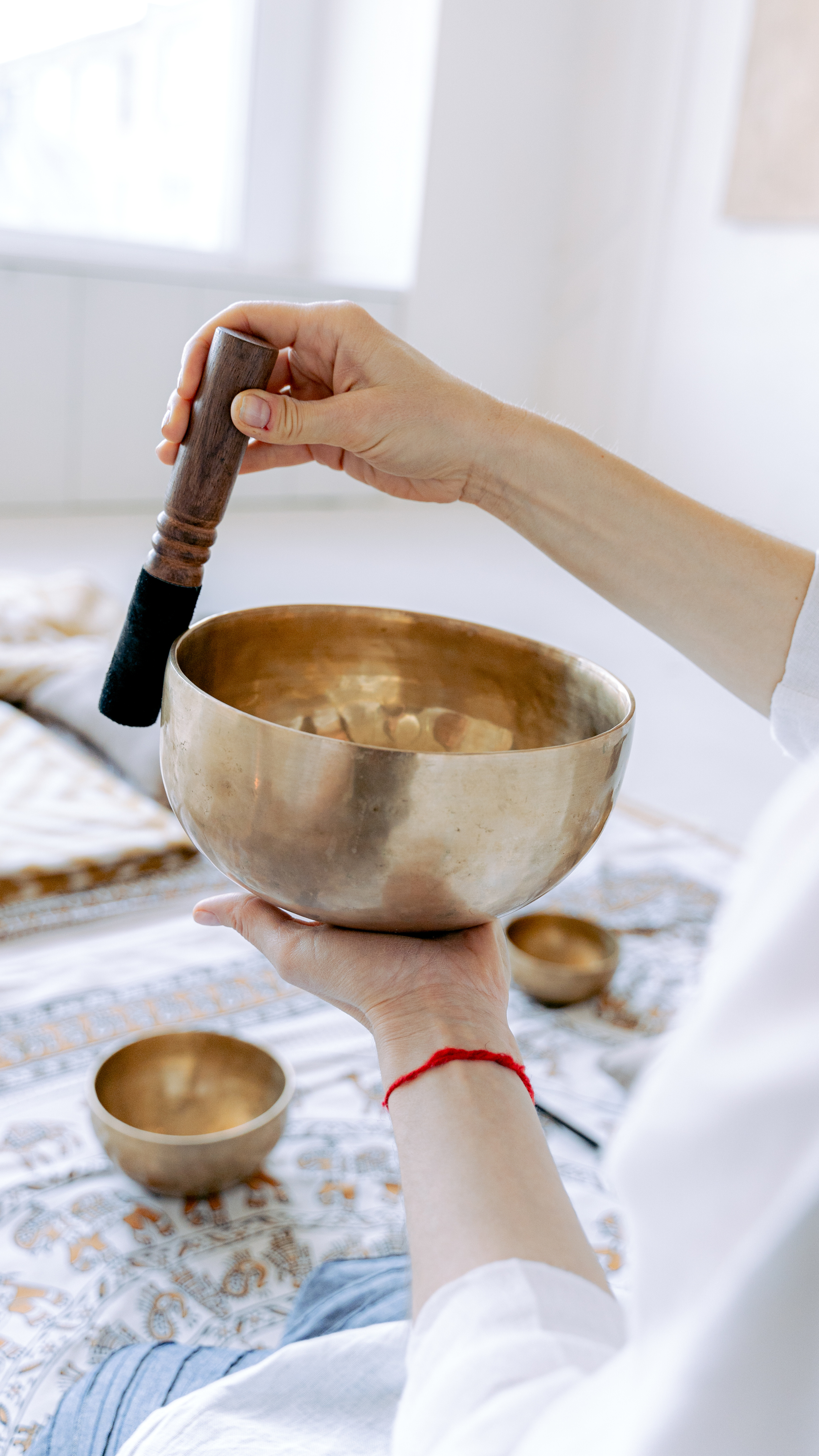 What You Can Expect to Learn:
Demonstrate an understanding of techniques, benefits, and contraindications

   

 

I

ntegrate service offerings with business-building strategies

 

Demonstrate proficiency in sound therapy with technique and understanding of vibration and frequency
RECOMMENDED BEFORE YOU BEGIN: to successfully complete this course, the student should have a singing bowl on hand to be able to apply the techniques being taught. If needing to purchase one, we recommend the Hand Hammered Bronze Himalayan Singing Bowl 6" (NB421) as a basic choice. As an additional option, we recommend the Medium Classic Meditation Tibetan Gong Tingsha Cymbals, 2.5"diameter (NB425) for the gong portion of the course. (See purchasing options below).

Singing Bowl Course Series
Welcome to the course and we hope you enjoy the process of learning a new skill! This course may be taken independently or as a series in our Himalayan Singing Bowls Mastery Bundle where you will earn a Himalayan Singing Bowls Mastery Certificate. There are common subjects in all courses, once mastered only review in future courses. If you are enrolled in the series this is the recommended order of the courses:


Sound Therapy: Singing Bowls Foundations Training & Certificate
Sound Therapy: Singing Bowls Spa Service Rituals 
Sound Therapy: Singing Bowls Wellness Rituals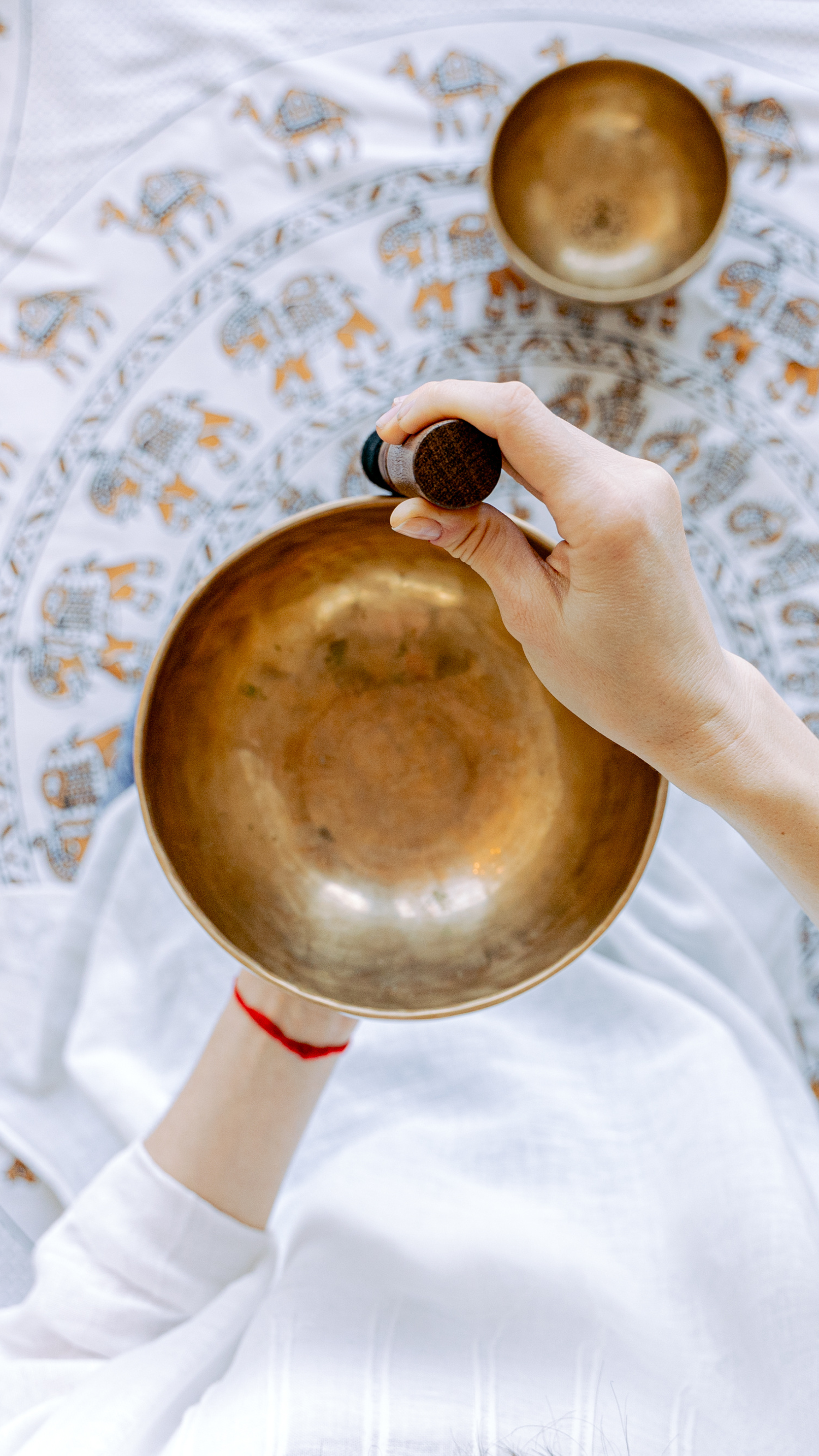 Sound Therapy: Singing Bowls Feedback


"Great course. I found that it was well rounded and provided me with exactly what I needed." – Christine K., Massage Therapist
"Great course I loved it! And the videos provided!" – Esthetician and Waxing Specialist
"It was a great course lots of info and detail" – Day Spa Owner / Manager
"Access to Continuing education like this has been so helpful and easy and I am thankful. CEU's should not cost as much as they do in the first place." – Massage Therapist
Course Curriculum
Click the arrow below the curriculum list to expand.
Sound Therapy: Singing Bowls
Gain Proficiency In This Growing Trend!
As consumers look for more and different ways to relieve stress and find deep relaxation, sound therapy has been increasing in popularity. Sound bath experiences have become common, especially in yoga communities. As you can see searches for singing bowls, used in sound baths, have steadily increased online, with consumers seeking to create their own relaxation sessions at home.
AS WITH ALL CONTINUING EDUCATION, IT IS UNDERSTOOD THAT THE WELLNESS PROVIDER IS RESPONSIBLE FOR VERIFYING THAT THE INFORMATION PROVIDED IN COURSES IS WITHIN THE WELLNESS PROVIDER'S STATE AND/OR LOCAL SCOPE OF PRACTICE AS DEFINED BY LAW. IN ADDITION, COURSE PARTICIPANTS SHOULD BE ADVISED THAT ADDITIONAL TRAINING AND EDUCATION ARE REQUIRED TO BE TRULY PROFICIENT IN ANY TOPIC. ONCE THE COURSE IS COMPLETE AND THE WELLNESS PROVIDER SCORES 70% OR HIGHER ON THE EXAM, THE WELLNESS PROVIDER WILL RECEIVE A CERTIFICATE OF COMPLETION.
THE NCEA COMMISSION ON ACCREDITATION HAS APPROVED THIS EDUCATIONAL ACTIVITY. NCEA COA CE NUMBER: COA#OECSBF360.
360 WELLNESS EDUCATION (SPONSOR LICENSE NUMBER: 190-000725) IS AN APPROVED SPONSOR OF CONTINUING EDUCATION BY THE IDFPR.
360 WELLNESS EDUCATION

IS AN APPROVED SPONSOR OF CONTINUING EDUCATION BY FSTMB Course #: CRSID-0001139.
THIS REFUND POLICY IS SPECIFIC TO THIS COURSE AND THE INSTRUCTOR. REFUND CONSIDERATION IS AVAILABLE IF LESS THAN 15% OF THE COURSE HAS BEEN COMPLETED AND WITHIN 30 DAYS OF PURCHASE. ONCE 15% OR MORE OF THE COURSE HAS BEEN COMPLETED OR IT IS PAST 30 DAYS OF PURCHASE, NO REFUND WILL BE AVAILABLE.
If you are having trouble using or accessing these materials or have questions, please contact us.