Cupping Massage Therapy is a modality that uses a cup that is applied to the body surface by reducing the pressure inside the cup creating a suction or negative pressure. The technique increases local circulation of blood and lymph, stretches muscle tissue, and loosens adhesion or scar tissue for the treatment of acupressure points, myofascial restrictions, and trigger points. 
Cupping Massage Therapy: Gliding Basics Training & Certificate (2 CEUs) focuses on limited gliding techniques over the back region. This course is meant to be a brief introduction to gliding techniques with silicone cups. Learn the theory of cupping therapy, benefits, contraindications, what to look for when purchasing cups, and proper technique. 
THIS COURSE IS A MEANT TO BE AN INTRODUCTION TO CUPPING MASSAGE THERAPY. For comprehensive training with a full body focus, Cupping Massage Therapy: Gliding Techniques Training & Certificate (10 CEUs) is recommended. 
Course Statement
As with all continuing education, it is understood that the wellness provider is responsible for verifying that information provided in courses is within the wellness provider's state and/or local scope of practice as defined by law. In addition, course participants should be advised that additional training and education are required to be truly proficient in any topic. Once the course is complete and the wellness provider scores 70% or higher on the exam, the wellness provider will receive a Certificate of Completion.

What you will learn:
List precautions, contraindications, and special considerations for Cupping Massage Therapy

Demonstrate gliding cupping proficiently using silicone cups with a technique breakdown approach for the back region

Learn an enhancement protocol focused on the back region by integrating a cups and hands-on method 



Recommended products to pair with your course.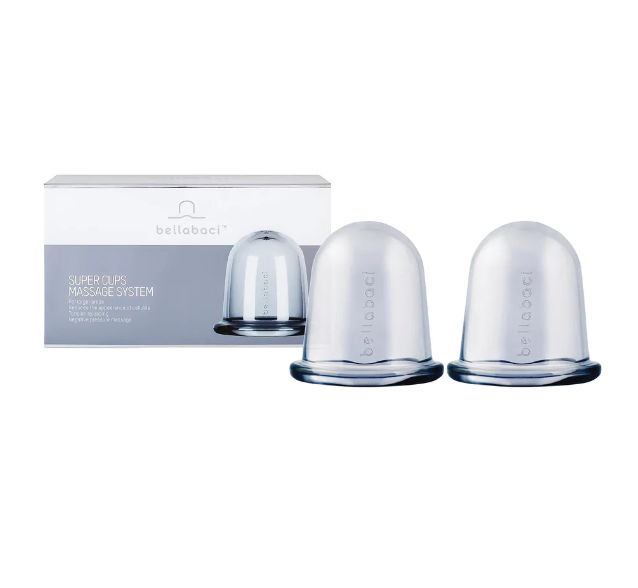 Bellabaci Super Cups Set for Cupping Therapy

Excellent for Arms, Shoulders, & More!
Excellent for targeting large muscle groups, Bellabaci Super Cups for massage cupping are hand-squeezable and easy to use. Made from pliable, medical-grade silicone, they require no heat or pumps! And unlike glass, if you drop a Bellabaci silicone cup, it won't chip or break. Choose 2 medium strength (pulls 7 cm) Super Cups or 2 soft strength Super Cups (pulls up to 4 cm).
Benefits
Bellabaci cupping may help reduce therapist wrist strain.

Excellent for muscle recovery, loose skin, and broad area work.
Great for backs, legs, and glutes.
Cupping complements many health modalities ranging from spa treatments to medical massage.

Cupping offers a deep tissue massage, which is extremely detoxifying.

By cupping, you can treat from the most superficial skin layer to the deepest tissue.

Cupping massage drains excess fluids and toxins, loosens adhesions, lifts the connective tissue, and brings optimal blood flow to stagnant muscles and skin.

Provides excellent therapeutic results.

The massage technique combines cupping with hands so that the power of touch is at all times present, giving the client the sensation of a four-hand massage utilizing negative and positive pressure.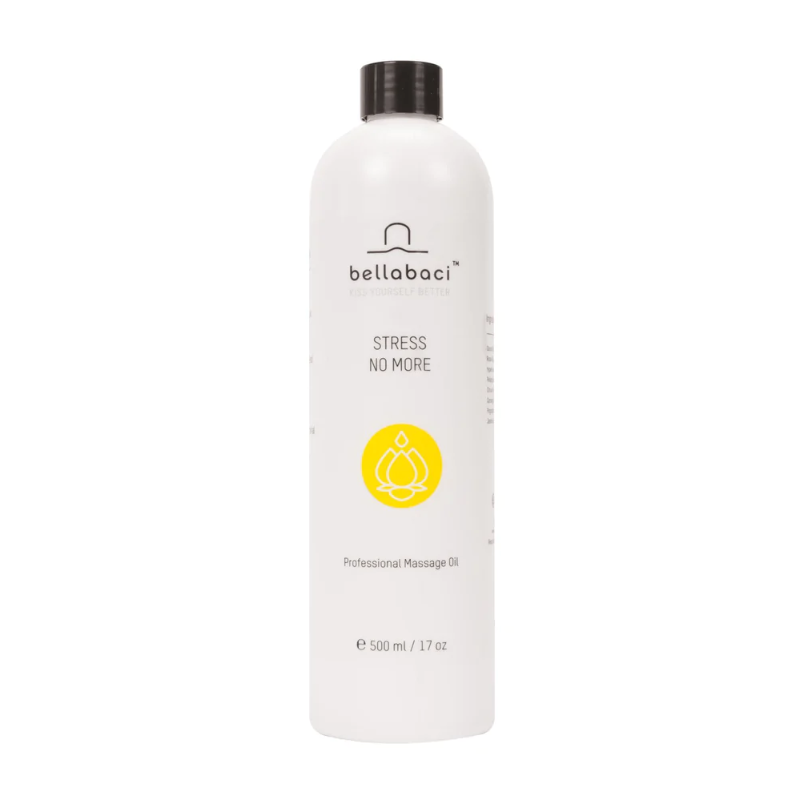 Bellabaci Stress No More Professional Cupping Oil
Restore Balance with St. John's Wort & Sweet Briar Rose
Help clients de-stress with a cupping massage combined with Bellabaci Stress No More Professional Massage Cupping Oil. This luscious treat helps restore balance and combat the effects stress may have on the skin using plant oils such as St. John's wort and jasmine. Its bright scent offers an upbeat aromatherapeutic answer to any daily challenges. Paraben-free. Certified cruelty-free and vegan by PETA. Beauty Without Cruelty certified. Available in 17 fl. oz.
Get Bellabaci Stress No More Professional Cupping Oil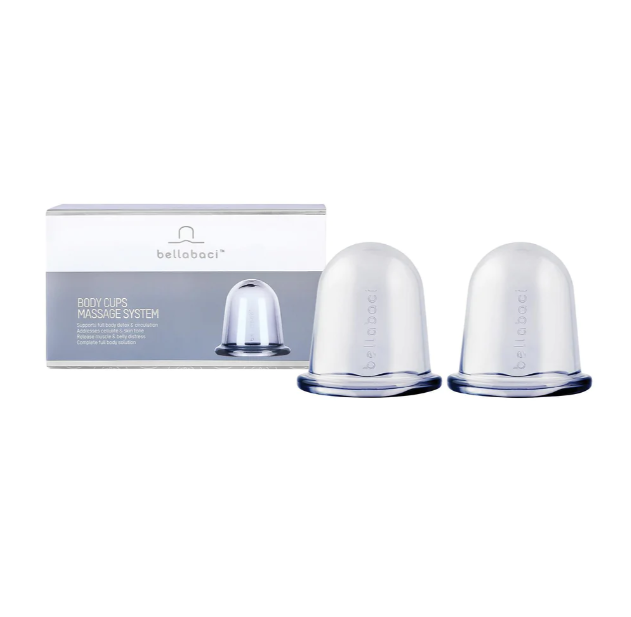 Bellabaci Body Cups for Cupping Therapy

About the Cups
No heat or pumps required. And unlike glass, if you drop a Bellabaci silicone cup, it won't chip or break.
To ensure that your cups last a guaranteed 5 years, wash with disinfectant liquid soap after each use. If the cup is left to stand with oil on it, it will harden. So be sure to promptly wash it after the treatment.
Do not use any mineral oil or mineral oil containing product with your cups.
Also note seasonal changes in temperature. If it's too hot or too cold, it will affect the pliability of the cups. They will become harder in the cold and softer in the heat. To make them more pliable, place the cups in hot water. To make them harder, place them in the fridge for a few minutes.

AS WITH ALL CONTINUING EDUCATION, IT IS UNDERSTOOD THAT THE WELLNESS PROVIDER IS RESPONSIBLE FOR VERIFYING THAT THE INFORMATION PROVIDED IN COURSES IS WITHIN THE WELLNESS PROVIDER'S STATE AND/OR LOCAL SCOPE OF PRACTICE AS DEFINED BY LAW. IN ADDITION, COURSE PARTICIPANTS SHOULD BE ADVISED THAT ADDITIONAL TRAINING AND EDUCATION ARE REQUIRED TO BE TRULY PROFICIENT IN ANY TOPIC. ONCE THE COURSE IS COMPLETE AND THE WELLNESS PROVIDER SCORES 70% OR HIGHER ON THE EXAM, THE WELLNESS PROVIDER WILL RECEIVE A CERTIFICATE OF COMPLETION.
THIS REFUND POLICY IS SPECIFIC TO THIS COURSE AND THE INSTRUCTOR. REFUND CONSIDERATION IS AVAILABLE IF LESS THAN 15% OF THE COURSE HAS BEEN COMPLETED AND WITHIN 30 DAYS OF PURCHASE. ONCE 15% OR MORE OF THE COURSE HAS BEEN COMPLETED OR IT IS PAST 30 DAYS OF PURCHASE, NO REFUND WILL BE AVAILABLE.
If you are having trouble using or accessing these materials or have questions, please contact us.